All of our candles (Stock That's Available Ready Made) are on sale.
All other candles are subject to jar/fragrance availability.
Please E-mail us if desired fragrance says"none available" in the drop-down menu.
We will not be hosting a "Fragrance of the Month" this month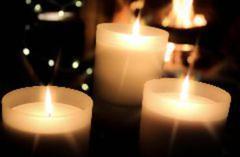 Good Afternoon,
Wow! As I type this blog, I look at the clock and think "how time does fly" as this day has gone so fast. You know they say as we get older it seems that time goes by faster...well, I am older so...Whatever you are doing whether it is working, playing, or just relaxing we hope that you are enjoying your "time" today.
We wanted to take the "time" to encourage you to embrace the new season coming, Spring! Spring comes with its NEWness of life, NEW beginnings, and NEW seasons (chapters) to walk into. Spring brings with it the budding trees, the green grass, and the beauty that the flowers spread all around us. Don't let it elude you. Every season the earth brings is amazing! We hope that you take the time to enjoy the season, watch a sunset and how quicky it changes, the beauty of the flowers, and the smiles on others faces as you show kindness. Remember, Kindness stands the test of "time."
As you are enjoying the beauty of the outdoors and all it has to offer, remember that you can bring that beauty into your home or workplace with our natural soy wax candles. There is something about a lit candle and how it can fill your indoors with warmth, a cozy feeling, permeate it with fragrance, and the peace and serenity it brings. Let us help you fill your Spring season with it's beauty and aroma.
Embrace this season with it's Newness of life, NEW beginnings, and NEW seasons (chapters) to walk into!!!
Enjoy!